We present our CONFIGURING studies for your evaluation in order to produce alternative solutions in countries where conventional and traditional banking and finance sector are very developed, people generally use finance from conventional banks, and Islamic banks are not very common.
Our CONFIGURING consultancy studies; With Islamic financial models and criteria are made through Trust, SPV, Agent Special Vehicles and Leaseback-Buy/Sell/Lease and Tawarruq (monetization) financing methods.
SHARIA-COMPLIANT BENEFICIAL FINANCING-BF
CONFIGURING
We provide of configuring for conversational mortgage-holders that are already happy with their rates and terms of their currently mortgage, but just want to convert it to be sharia-compliant.
You don't have to go through a tedious process of refinancing; no credit check, appraisal, or income documentation needed. This is not a refinance but a restructuring of your transaction. The whole process only takes 10-14 business days, and in most cases, we can get the configuring completed before your next payment is due. The best part: other than freeing yourself from Riba, it costs significantly less than doing a refinance
WHAT EXACTLY HAPPENS
IN A CONFIGURING?
A configuring essentially changes the nature of the transaction from a rent-on-money transaction (Riba) to buy-sell or  rent-on-property (murabaha or Ijara-leaseback) transaction. There is a loophole in all mortgage transactions that we take advantage of, as long as we do not change the economics of the transaction, we can change the nature of how profit is earned
Once you have gained 100% equity, then the property can be transferred to your name, or you could also opt to keep it in the trust. But even if the property is still in the trust, you still have the same rights as a regular homeowner since you are the grantor and beneficiary of the trust. So you can sell, rent, renovate, etc., as you please.
Since you are the grantor of the trust, you would have the full authority if you want to sell/rent/renovate/etc. the house at any time.
The lender/ bank/fund will remain the investor, but you will no longer be paying Riba. After the configuring, your transaction will be restructured into a rent-to-own transaction between you and the trust. The bank will be the investor in the transaction.The bank will invest in your property and earn their profits through rent (trade); they will earn their profits not by money (Riba), but by halal way
The Islamic financing model has found that one solution is to use a trust to avoid paying interest on money borrowed directly. In this process, an individual trust takes ownership of the property and the technique is called "Lease to Buy" (Ijara wa Iqtina).
We can structure not only the Mortgage loans you have previously received, but also your new Mortgage financings in this model.
You can choose the mortgage lender or bank with the most suitable terms for you.
Lenders and Banks become the investor (buy-sell-lessor) of your assets.
Click here: For Appicacation From.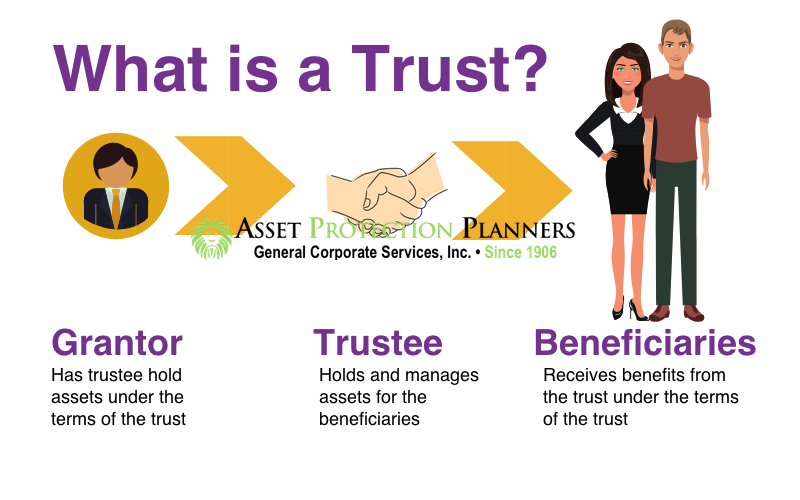 According to Investopedia, a trust creates a legal relationship among three parties. Trustee, Grantor and Beneficiaries . A three-party relationship where a "settlor," or "grantor" or "trustor," transfers (Real estate, commercial..)assets to a "trustee," who hold assets for the  "beneficiaries."
The trustee does this for the benefit of the third party, the beneficiary. People often use trusts to add legal protection the trustor's assets. Another common use is for estate planning, tax planning, and privacy.Trusts can either be revocable, and thus changed or terminated by the trustor during his or her lifetime.The trustee must follow the terms of the trust and act in the best interest of the other parties. Depending on the trust purpose, one party can hold one or more of the three roles.
Examples;
–Parents who make a trust so that their children and grandchildren receive their assets after they die.
-People who have concerns about lawsuits, setup an asset protection trust to keep assets away from creditors.
-Those who want to own real estate privately transfer property into a land trust.
-An elderly person sets up a Medicaid trust and transfer all assets into the trust so that (after a 5-year holding period) personal assets do not exceed amount that qualifies for Medicaid support.
Legal Origin;Common law (England)       
Who Originates the Organization? Settlor ( Grantor, Trustor)     
Ownership Type; Beneficial interest (beneficiaries essentially "own" the trust)
How Assets are Titled; [Trustee name-GBF], as trustee of [name of trust-Islamic Financing Model]            
Founding  Document;Trust deed to GBF
Manager; Trustee (GBF)
Manager Role;  Role of trustee (GBF)
Management of the trust is left to the trustee, keeping the beneficiary's interests in mind. While trusts often stick to just the relationship between these two entities, a trust can add a protector.  The trustee only has legal ownership of the trust's assets, but the beneficial ownership of those assets stays with the beneficiary.
-Follows terms of the trust
-Administers trust according to the trust agreement
-Making decisions that follow trust guidelines
-Preparing or delegating creation of records, statements as needed
-Communicating with beneficiaries
-Answering questions of beneficiaries
Publicly filed?;Certificate of trust but not the trust itself
Common Types ;
-Asset protection (offshore and domestic)
-Estate planning (living trust or inter vivos trust)
-Real estate (land trust)
-Personal property (automobiles, household goods, etc.)
-Charitable
-Special needs (for those with disabilities)
Taxation; Two broad tax categories are "Simple" trusts and "Complex" trusts. With simple trusts, the parties associated with the trust (settlor, beneficiary) pay taxes on trust profits. With complex trusts, the trust, itself, pays taxes on trust profits.
Bottom line? For asset protection use the trus
DOCUMENT NEEDED FOR CONFIGURING
For configuring you don't need an approval since you will be approved by the bank, you only need to send us the documents like,
Copy of Deed with legal description

Copy of your next payment coupon or the most recent Mortgage Statement

Copy of home owner's insurance

Check for configuring fee made out to BF

OR you can send over a copy of your documents from the closing